Kanye West's "Power," a Return to Form? No and Yes
After Being Ostracized by the Taylor Swift Debacle, What Should We Expect from Kanye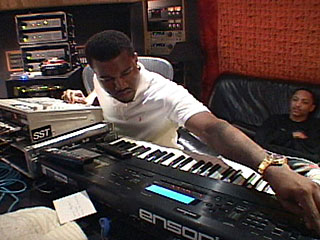 Let me make it plain: After the fallout from Kanye West's protest at the 2009 MTV Music Awards, I don't expect him to simply return to a sped-up samples sound, and call it a good day. I do expect him to return to a highly sampled, gritty sound. And I do expect him to ratchet up some honest, hard-cutting, race-reflective lyrics.
But if the first "official leak," presumably from his upcoming album Good Ass Music, is any indication, I'm not so certain that Kanye West's first post-Taylor Swift debacle (TSD) is going to be the big boom bap, in-your-face, revenge LP that it could be (and that I was hoping for). In other words, it certainly appears from the "Power" leak that Kanye's lofty "stadium music" concept is still in flux. Also, considering the fact that the "Power" beat—not the final "Power" production—was made by the ever impressing beatmaker (producer) S1 (of the Strange Fruit Project, and One Stop Shop Producers Beat Battle winner fame), Kanye has opted for the more collaborative route, as opposed to single-handedly tackling all of the beatwork.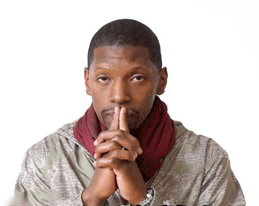 Don't get me wrong, great things can come from collaborative efforts. Moreover, I'm certainly a fan of S1's beats (his style is sick; more importantly, I hope he gets his due, he deserves it). But who collaborated with Kanye West to stop Live Nation from canceling his Fame Kills tour with Lady Gaga, due to TSD? Who collaborated with him to stop his music from being banned at some radio stations and essentially, removed from others, due to TSD? Indeed, who collaborated with Kanye West to stop all of the negative fall-out of TSD?
To be fare, the "Power" leak is just one song; I don't have the luxury of measuring its pulse against any other purported Good Ass Music selections. Still, leaks—especially the earliest ones—often give a fair demonstration of the direction in which an artist is heading. Furthermore, if a leak is received well, it likely goes on to make the final album, sometimes even serving as the project's musical flagship. But if the leak isn't received well, it's not likely to end up on the final album release. (For S1's sake, I hope "Power" is received well enough to land on the album; I'm pulling for him to get the placement.)
My first reaction to Kanye's "Power" was this: decent beat, solid—not great, nor reactionary, or revenge-based—rhymes. Before I even learned that the beat was created by S1, with additional production added by Kanye, I thought it was a blend of styles. Present in the beat was Kanye-like drum sounds and phrasing as well as a Kanye-like primary sample. But also present was this "otherness." Here, I use "otherness" to refer to the bigger-produced sound and context that Kanye calls "stadium music." Clearly, Kanye's added production work on "Power" was meant to make the track bigger and the song more widely appealing, more accessible. I have no problem with that. But I'd being lying if I told you that I wasn't expecting Kanye to return to form—that is to say, his grittier, boom bap roots.
I was hoping that Kanye West would strip down his sound, and re-tap into the core of what he does best: straight-forward beats and very thoughtful, unapologetic rhymes. I wasn't (am not) looking forward to something that's a combination of Graduation, and 808s and Heartbeats, his last two album releases. Perhaps in the scheme of his own progression, his Graduation album was the zenith of talents, as it included straight-forward beats along with impressively polished songs (it was "stadium music" before Kanye felt he needed "stadium music"); while 808s was both his self-indulged artist project and his conscious reach for stadium (larger) audiences (remember, he was set to headline a tour with Lady Gaga, before TSD.) Having opened up his sound over his past two albums, a move that no doubt expanded his fan base and significantly broadened is touring potential, it would be unreasonable to believe that Kanye would simply abandon the broader musical themes and concepts that he embraced for the making of Graduation, and 808s. But then again, it would also be unreasonable to believe that so many of Kanye's fans and allies would abandon him because of TSD.
*Related news: For S1's detailed explanation of the creation of Kanye West's "Power," check out HipHopDx's S1 interview.
---
The BeatTips Manual by Sa'id.
"The most trusted source for information on beatmaking and hip hop/rap music education."