Why I Prefer Manual Chopping, and Why an Over-Reliance on Auto-Chop Can Dictate a Limited Arrangement Path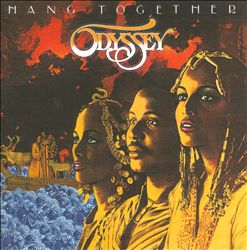 When is a short-cut just a "short-cut", and when is it just a crutch? I find myself asking this question whenever I think of those beatmakers who believe that auto-chop has always been the primary way for chopping up samples. I also ask myself the auto-chop question whenever I see an online beatmaking video where someone works the auto-chop button, then arrogantly says that they "flipped" a sample. More importantly, I often wonder does process and tradition even matter to some beatmakers, or is it all just about speed? Workflow and final results aside, I still believe that much can be said for process and tradition.
Handcrafting a Japanese sword (dig it: I know beatmaking's not entirely parallel here, but stick with me on this analogy), or making a pair of quality Italian leather shoes. Sure, both the Japanese sword and the Italian leather shoes can be mass produced faster and much cheaper, and sometimes with similar results (or close enough). And even today, I'm certain that many of the traditional Japanese sword craftsmen and the hand-craft Italian shoemakers make some modern-day concessions in their creative processes. But whether it be materials used or a narrowing of the number of steps taken in the process, I doubt any of these concessions ever become a crutch to these artisans. This is because tradition and quality takes precedent over technology in their world. This does not mean that new technology is bad. On the contrary, technology serves at the disposal of the craftsman and his tradition. In other words, technology that helps the process and does not circumvent the role of the creative and experienced mind is good.
In the beatmaking tradition, core concepts of creativity echo and continue to permeate. Still, technology has naturally sped up the beatmaking processes for many beatmakers. And while I certainly believe that this is a good thing (generally speaking), I also believe that there's one unfortunate side-effect: To some beatmakers, process is no longer a matter of tradition, but instead, it's a matter of speed and simply keeping up with an unsustainable pace of beat distribution.
Prior to auto-chop functionality, sample-based beatmakers relied on the predetermined chop schemes that were imagined in their mind. But for many beatmakers today, auto-chop serves as an artificial mind. And as artificial minds go, it's worth mentioning that auto-chop does not come with any of the same kind of instinct or intuition exhibited before its advent. Instead of predetermined chop schemes imagined in the mind, many today are satisfied with utilizing the ridiculously long sampling times that modern samplers are equipped with to (1) simply sample larger portions of songs, (2) auto-chop them into 16-32 regions, and (3) come up with a chop and arrangement scheme based more on what auto-chop dictated to them than on their own predetermined chops. While there's nothing inherently wrong with this method (in fact, it can result in a dope beat), it's worth noting that such a method requires all but no ear for music, i.e. diggin' in the crates, and less skill or ingenuity on the part of the beatmaker.
I suspect that most beatmakers with developed ears don't always use auto-chop like this. For those with developed ears, auto-chop is usually just a short-cut, not a crutch. Still, for others, I fear that auto-chop is increasingly becoming a sort of fools gold. Above, I mentioned that auto-chop often dictates the chop-schemes for some beatmakers. Here's what I mean by this. Take a 4-bar phrase sample, auto-chopped into 16 regions on an Akai MPC. With the sample perfectly sliced up by auto-chop, you are presented with the sample as it's spread out over 16 drum pads. For many, the creativity begins and ends here, as randomly pressing and holding drum pads until something sounds like a possible arrangement becomes the process. Typically, this process doesn't include the use of different sample-phrases from other source material or even the same record, as auto-chop dictates chopping schemes that utilize only what was thrown in the slicer—fast and neat. Incidentally, this process/method is one of the root causes for thousands of DJ Premier knock-off and sound-alike beats. But you won't find auto-chop functionality at the core of Premier's process and method. On the contrary, his style and sound is more the product of a good ear and his unique manual chopping schemes and other individual tweaks and personalized nuances.
So this raises an important question: How does one distinguish the difference between random raps on MPC drum pads, and the predetermined arrangement pattern—a predetermined compositional vision—that usually accompanies a manual chopping skill-set?
In fact, I'm concerned that this auto-chop crutch "process" gives off the illusion that some great level of creativity or imagination is going on. And what happens next is a compound problem: On one hand, a false sense of skill, and on the other hand, an actual skills deficit. This is because when auto-chop is used as a crutch, it lowers the threshold of creativity, and things like understanding sounds, textures, and arrangements cease to be important for some, as auto-chop dictates all of the possibilities, and lulls one into believing that the random drum pad-punching of perfect sample slices will get the job done.
But none of this should surprise anyone. After all, technology has long raised questions about musicianship, musicality, creativity, and imagination. And now it would appear that technology is reshaping what it means to have "skills" in beatmaking, especially in the area of chopping. So where does the skill enter into the equation when it comes to using auto-chop? Is it the source material selection? Is it simply the process of setting the parameters of an automatic 16 to 32-piece/slice/chop—a feet previously only achieved through a beatmaker's careful selection, good ear, and meticulous manual chopping? I'm not sure where skill begins or ends when this now go-to functionality is used, particularly in the manner I described above. But one thing's for certain: Auto-chop, and it's ability to make some beatmakers appear to be doing much more than they actually are, has become more than just a tool for evenly chopping up samples—for some it's become their main path to creativity.
With the Flip of a Bass Line, You Can Make Something Dope
How I Turned a Snippet of "Don't Tell Me, Tell Her" by the group Odyssey Into a New Song…Without Auto-Chop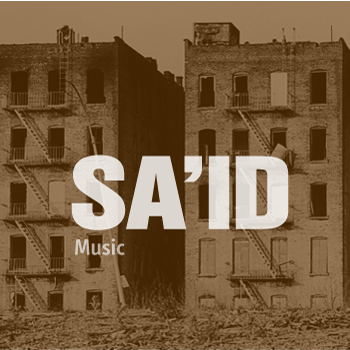 I'd heard "Don't Tell Me, Tell Her" by the group Odyssey plenty of times before. When I was a kid, my father used to play it a lot (along with Earth Wind & Fire and Stevie Wonder). He (we) had the album Hang Together (1980) on vinyl, what else, right? When I grew older, I doubled up on Hang Together after seeing a good condition vinyl copy of it for $12 bucks at one of the record conventions that used to be held at the Roosevelt Hotel, here in New York…In other words, my ears were familiar with this record, especially its textures and tones.
So when I came across "Don't Tell Me, Tell Her" one day while rearranging my record shelves to make room for new records, I took it for a spin (no pun intended). Soon as I heard the intro, my ear told me what textures would go with it, and what drum sounds would best compliment the core groove and tempo I imagined in my mind. Again, it was my ear—and equally important my sound reference, which has been built up from years of diggin' in the crates—that immediately told me what bass parts would fit with the bass tone and style of the "Don't Tell Me, Tell Her" bass line. So I stopped the record, spun it back, and sampled it.
All together, I sampled about 5 seconds of the intro, then I increased the pitch of the snippet by a couple of steps. Next, I further chopped the snippet, then I duplicated the new sample into to two copies of the same sample. One copy ("copy 1"), I left as is; the other ("copy 2"), I fine tuned the pitch (pulled back the pitch just a bit), and faded out the end. I filtered both copies to bring out the sample, but with copy 2, the slightly slower pitched copy, I filtered the bass—beefed it up—even more. Then I layered the copy 2 over the top of copy 1 and ran them through the same channel on my mixing console. This is how I made a fatter sounding bass line that had a dragging feel to it.
Next, I went to work on the drums. Because I understood the source material, I knew what kind of drum framework would go well with it; a simple fK--fS fK fK--fS pattern was all I needed for the base drum pattern. (In chapter 5 of The BeatTips Manual, I cover drum patterns in great depth and detail.) And although the base pattern for this beat is pretty straightforward, there is some complexity, as I used a combination of three different hats and tambourines in a couple different syncopated patterns. The main hat—1/8 notes—is flanked by my custom ride-tambourine hybrid hat, which moves along on the 1/4 notes, making the drum framework shuffle. Then, during the hook (chorus) section, I added another tambourine (lighter sounding and truncated) as ghost notes. I should also mention that for the hook, I altered the base drum pattern, and used a fK---fS----fK-fS---fK---fS pattern.
For the change that leads up to the verse and doubles as the hook section, I used a bass line from a reggae record that I chopped and sped up. I filtered this bass line to match the tone and texture of the bass snippet that grew from the snippet of "Don't Tell Me, Tell Her." Clearly, auto-chop couldn't have helped me here, as I used an entirely different record—from a different genre and period—to match with the style and sound that I was creating. Thus, the point that I want to make here is that it's important to develop an ear for music and sounds, and blends and textures, and cuts and ruptures. You can't always just play a record, sample it, then slice it up over 16 drum pads, then do some random playing around without at least some level of intuitive creativity. No! You're much better off when you have a pretty good idea of how you want to cut the source material, and how you want to blend and match everything into one cohesive arrangement. This is why taking the time to really listen to music outside of hip hop/rap music is an important part of your development, whether you make sample-based beats or non-sample-based beats. But if sampling serves as the diesel of your compositional outlook, then my friend, listening to music outside of hip hop/rap music—regularly—is an absolute must!
Next, I added a sub-change to the primary change, using a bass sound-stab made from another piece/section of the "copy 1" sample that I used for the core groove. Listen at the 0:28-:29 mark. It's subtle, but it serves the transition back to the core groove well.
Finally, the real test of the beat came when I wrote my lyrics to it and kicked my rhyme over it…
Bottom Line:
Your imagination is better than auto-chop functionality, so use auto-chop to your benefit when it can be helpful, but don't rely on it as a crutch! Furthermore, developing your ear is critically important. And one of the best ways to do this is by listening to records, not just sampling them as you come across them. Finally, I have to point out that there's no way that auto-chop could have helped me in the making of the beat below. For one, I was interested in the composite opening phrase itself of "Don't Tell Me, Tell Her," not micro-pieces of it. Also, if you notice, I cut one piece of the new sample and made it a stand alone sound stab that gets cut off every time the bass line plays. This chop and arrangement scheme (and other subtle cut-offs that were included in this beat) could have never been thought of had I simply auto-chopped the intro.
The music below is presented here for the purpose of scholarship.
Odyssey - "Don't Tell Me, Tell Her"

The BeatTips Manual by Sa'id.
"The most trusted name in beatmaking and hip hop/rap music education."