Kool G Rap — "Sad" (prod. by DJ Supa Dave); This is Sirloin Hip Hop
DJ Supa Dave's soulful beat merges with Kool G Rap's poignant rhymes, exhibiting top quality rap music.
By AMIR SAID (SA'ID)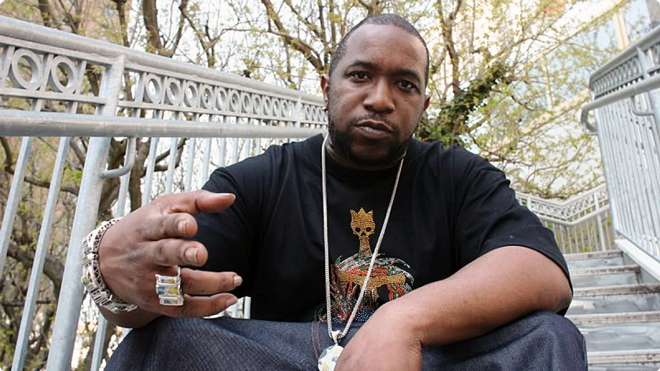 Kool G Rap sits atop the food chain of the complex, street poetics, and reality rap rhyme styles. In fact, more than 20 years ago, it was Kool G Rap—along with Rakim—who laid down arguably the most influential rhyme scheme foundation that only a handful of rappers (notably Nas, Ghostface, AZ, Black Thought, and OC) have been able to decipher and admirably incorporate into their own flows today.

Here, on "Sad" (produced by DJ Supa Dave), Kool G rap revisits his roots, both artfully and emotionally. Although the rhymes echo the constructions of a style gone past, on we hear a more subdued and reflective G Rap. He seems to no longer be able to numb the pain of growing up in the brutal New York City streets, which, in addition to housing the familiar traps of drugs and violence, also carries the threat of disloyal women. G Rap's decidedly deadpan and subdued delivery on "Sad" is fortunate for fans of lyricism and content, as great lyricists are most often at their best on two occasions: when they're numbed by their surroundings, or when they can't help but feel it.

Salute to G Rap for the maturity of his rhymes on "Sad," but I would be remiss if I failed to mention that DJ Supa Dave's beat is perhaps the catalyst that fed the flow. Supa Dave's beat churns over like a Detroit assembly line banging out work in a Memphis studio. The drums are iron-like, clickin' and clangin' to the primary sample, while yet still giving the vocal clip room to breathe and ease through the entire measure. Master beatwork.

The music and video below is presented here for the purpose of scholarship.
Kool G Rap – "Sad" beat by DJ Supa Dave
---
The BeatTips Manual by Amir Said (Sa'id).
"The most trusted name in beatmaking."