Feel, Nuance, Needs, and Approach Holds they Answer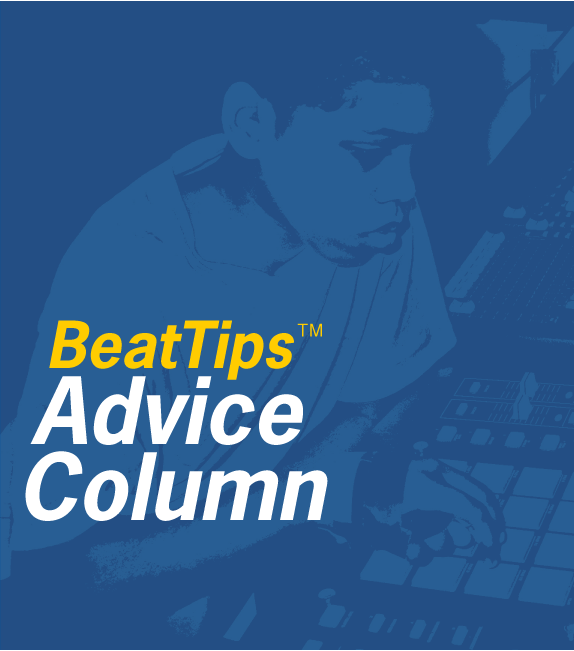 Each day, I get emails from BeatTips readers asking for advice on a number of different topics. Some questions are quite specific, but most share common themes or at least present consistent parallels. Therefore, I will be compiling an ongoing list of the questions that I receive daily, and I will present them here in the BeatTips Advice Column, along with my complete answer and any additional insight that comes to mind.
I should further point out that if I'm ever asked a question that could be answered more thoroughly by another BeatTips contributor or colleague, I will be sure to post their answer here instead.
For each installment of the BeatTips Advice Column, I welcome and encourage everyone to chime in with any additional questions or accounts of their experiences as it pertains to the particular BeatTips Advice Column question. Finally, I want to make it clear that it is my hope that readers will gain the level of insight necessary to act on the various questions and concerns before them.
If you need any advice on any issue involving beatmaking or your music career, email me at beattips [at] gmail [dot] com, and I will get back to you as soon as I can.
—Sa'id

---
QUESTION:
"Wanted to get your advice on something. I've been making beats since 1990 and came up on the sp12 and s900 than went to the sp 1200 to s950 than the mpc 3000 til I sold it and went over to a software-based setup, where I now use Maschine. As cool as it is with being able to use plug ins with it and all that, I just ain't getting that boom bap, golden era shit I love. I recently MIDI'd up a s950 I recently got to it, and I did get some really good results. But im trying to decide if I should cop an mpc 60 that i recently got offerd as a trade for maschine. Im tryin to decide if to rock wit mpc 60 MIDI'd to my Mac using Logic pro 8 or maschine and my s950."
ANSWER:
I completely understand...
Here's the thing. When it comes to the musical instruments or gear that you use, more important than anything else, you have to feel good about the instruments that you're using to make your music. Regardless of what anyone might try to convince you of, the way you feel about your gear translates directly (and indirectly) into the music that you make! Remember, creating music is more psychological than it is physical.
As for software gear options, certainly software programs are capable of achieving the technical steps. However, achieving the nuances, in this case, a boom bap feel and such, is another dimension. Can the nuances of boom bap be achieved with software-based setups like Maschine? I believe so. BUT, how are these nuances captured using software vs. using hardware? That's the critical question. Someone with a background on an Akai MPC or an E-Mu SP 1200 is more likely to capture that nuance differently when they switch to the Maschine than someone without a background with those standalone hardware instruments.
I have experience with Reason, and I understand its flexibility and its appeal. But I prefer my MPC/S950 rig. I use my MPC 60 II/ S950 combo prominently. I also use my MPC 4000 by itself and MIDI'up with my Akai S950. Personally, my production setup makes me feel more like a musician; software, on the other hand, makes me feel more like a computer programmer, even though obviously my MPCs and S950 rely on an internal computer and operating system.
Thing is, I just turn on my MPCs and S950, and I just start playing. I don't get the same feeling with software. However, I suspect that there are many people who do connect with software-based setups in the manner that I just described. Incidentally, that's one reason why the Maschine is popular—it offers a bridge between the a hardware instrument and a software environment. There are tremendous advantages to that setup if you feel you need them for your style and sound.
But my advice in your particular case, especially since you know what style and sound that you're going for and you have a solid grasp of software, is to cop the MPC 60, then MIDI it up with the Akai S590. Two notes: Make sure that the MPC 60 is in good shape and fully functional. Also, make sure that you have full memory in your Akai S950.
Bottom line: Go in the direction that you feel, never convince yourself of anything based on flexibility specs alone. Instead, go for the capability/functionality that matches exactly what you know that you need (and will likely use) for your particular beatmaking approach and the style and sound of music that you want to make.
—Sa'id
---
The BeatTips Manual by Sa'id.
"The most trusted name in beatmaking and hip hop/rap music education."